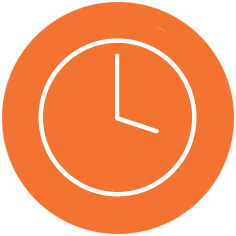 A JOB FOR NOW
Temporary Work
With major clients in the transport industry and other leading sectors, we have hundreds of positions to fill with an immediate start

TEMP WORK >>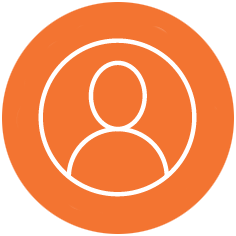 YOUR CAREER
Permanent Employment
We have a niche client base which offers a wide variety of permanent placements within the transport and commercial sectors


PERMANENT WORK >>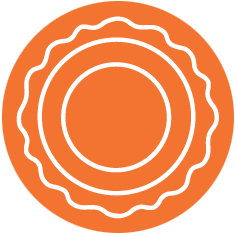 GET QUALIFIED
On-going Training
From initial support to updating your skills, we can help. We provide a range of courses to get you fully trained for a career with us


AGS TRAINING >>
Putting People First
We are in the people business with over 15 years of experience. We exist to be responsive, forward thinking, confident and positive – 'Working for you'
Identifying the Right Recruitment Candidates
Identifying the right candidates by offering an honest and balanced approach to our recruitment practices is key to our success and our clients' satisfaction…
CLIENTS THIS WAY >>
Our Temporary, Permanent and Training stats
We Are Proud Of Our On-Going Success over the last 12 months
Working For You
Find The Right Job For You
You've made the right decision in securing a potential temporary or permanent role with us, how exciting! Below are questions frequently asked by our candidates…
How quickly can I start
For our temporary workforce, dependent on your skills and training, we can get you booked for work the following day. Put us to the test
Do I need a CV
Our permanent placements will require a CV for our recruiters to help assign you to the job that matches your experience and skills
How quickly can I get trained
The majority of our clients require you to obtain the Sentinel Card (ICI Assessment), which allows you to work safely on the transport network
TEMPORARY JOBS >>
Do I need experience
All experience and previous skills are valued and would be considered with your application. It's our job to guide you through the process and to match you with the right client
PERMANENT EMPLOYMENT >>
How quickly can I start
For our temporary workforce, dependent on your skills and training, we can get you booked for work the following day. Put us to the test
How quickly can I get trained
The majority of our clients require you to obtain the Sentinel Card (ICI Assessment), which allows you to work safely on the transport network
TEMPORARY JOBS >>
Do I need a CV
Our permanent placements will require a CV for our recruiters to help assign you to the job that matches your experience and skills
Do I need experience
All experience and previous skills is valued and would be considered with application. It's our job to guide you through the process and to match you with the right client
PERMANENT EMPLOYMENT >>
Working For You
Find The Right Candidate For You
Our bespoke and agile approach to supply and our in-depth knowledge and understanding of client needs, allows us to continually exceed your expectations. Our stringent recruitment and selection process and on-going compliance ensures a consistent, committed and high-quality client supply that is also the 'best in the business'. Here is how we can help…
Can you find me the right candidate
The simple answer is yes! Our industry experience enables us to talk knowledgeably with you and understand your business needs. This partnership ensures we have the right tools to select the ideal candidate
Our Approach
It's important that we don't just understand the job, but paramount that we also understand the company culture of the business we are looking to place someone in. It may sound a little obvious to some, but we don't just review the skills and knowledge, but the personality, values and their ethics
What services can you provide
We provide our clients with fully accredited labour provision for the Transport Industry; Temporary or Permanent placements. We enjoy listening to your requirements and challenges, providing you with an agile and bespoke solution
VISIT OUR CLIENT PAGE >>
Why AGS Support Services
Our reputation is built on trust and our ability to get the job done, no matter how big or small. We believe in putting people first and pride ourselves in offering an honest and balanced approach to our recruitment practices
MEET THE TEAM >>
Can you find me the right candidate
The simple answer is yes! Our industry experience enables us to talk knowledgeably with you and understand your business needs. This partnership ensures we have the right tools to select the ideal candidate
What services can you provide
We provide our clients with fully accredited labour provision for the transport Industry; temporary or permanent placements. We enjoy listening to your requirements and challenges, providing you with an agile and bespoke solution
VISIT OUR CLIENT PAGE >>
Our Approach
Our stringent recruitment and selection process and on-going compliance ensures a consistent, committed and high-quality client supply that is also the 'best in the business'
Why AGS Support Services
Our reputation is built on trust and our ability to get the job done, no matter how big or small. We believe in putting people first and pride ourselves in offering an honest and balanced approach to our recruitment practices
MEET THE TEAM >>
Building A Career With AGS Support Services
We are very proud of the staff we provide to clients and promote their achievements
and case histories as often as possible
AGS EMPLOYEE SPOTLIGHT
Employee Spotlight…
Magdalena has now completed her 6-month probationary period with AGS and has been offered a permanent contract with ICTS to continue her career as a Security Officer. Before she leaves us, we wanted to share Magdalena's story…
READ MORE >>
VISIT OUR JOB BOARD >>
Client Testimonials

Don't take our word for it – here's what our clients say
Our partnership with AGS Support Services is based on their unwavering commitment to get the job done. The support they give us on a daily basis is the best we have received from any agency. A big thanks to everyone.
We worked closely with Annie and the team from the initial brief of recruiting 100 plus skilled labourers across our Ilford and Old Oak Depot. Still in awe of how they managed to turn this around so quickly given the recruitment criteria. Your hard work continues to pay off.
As a client we have high expectations of our suppliers to meet our demands. AGS Support Services understands our requirements and consistently delivers, even with some of our more challenging roles.
AGS Support Services Team
We pride ourselves on "

Putting People First"

and as such, our team of experienced and friendly staff are on hand to ensure we find you the candidate or career you are looking for
MEET THE TEAM >>
Sign-up to our Quarterly Newsletter
We send out quarterly updates and information on Candidates and Clients.
Don't miss out, sign-up now
Latest News and Our Blogs
We like to keep candidates and clients up to date with the latest thinking in the recruitment industry. Here's our latest insights
SEE ALL BLOG POSTS >>
Our Services
AGS Support Services is a specialist recruitment agency to the transport industry, local authorities and large blue chip clients across the private sector. This includes the provision of temporary and permanent placements, as well as in-house training. We provide a 'One-Stop-Shop' for our candidates and clients
Get in Touch
AGS Support Services, 57 Central Street,
London, EC1V 3AF
Phone: +44 (0)207 336 1281
Email: info@agssupportservices.co.uk
CONTACT US >>