AGS Employee Of The Month – October 2020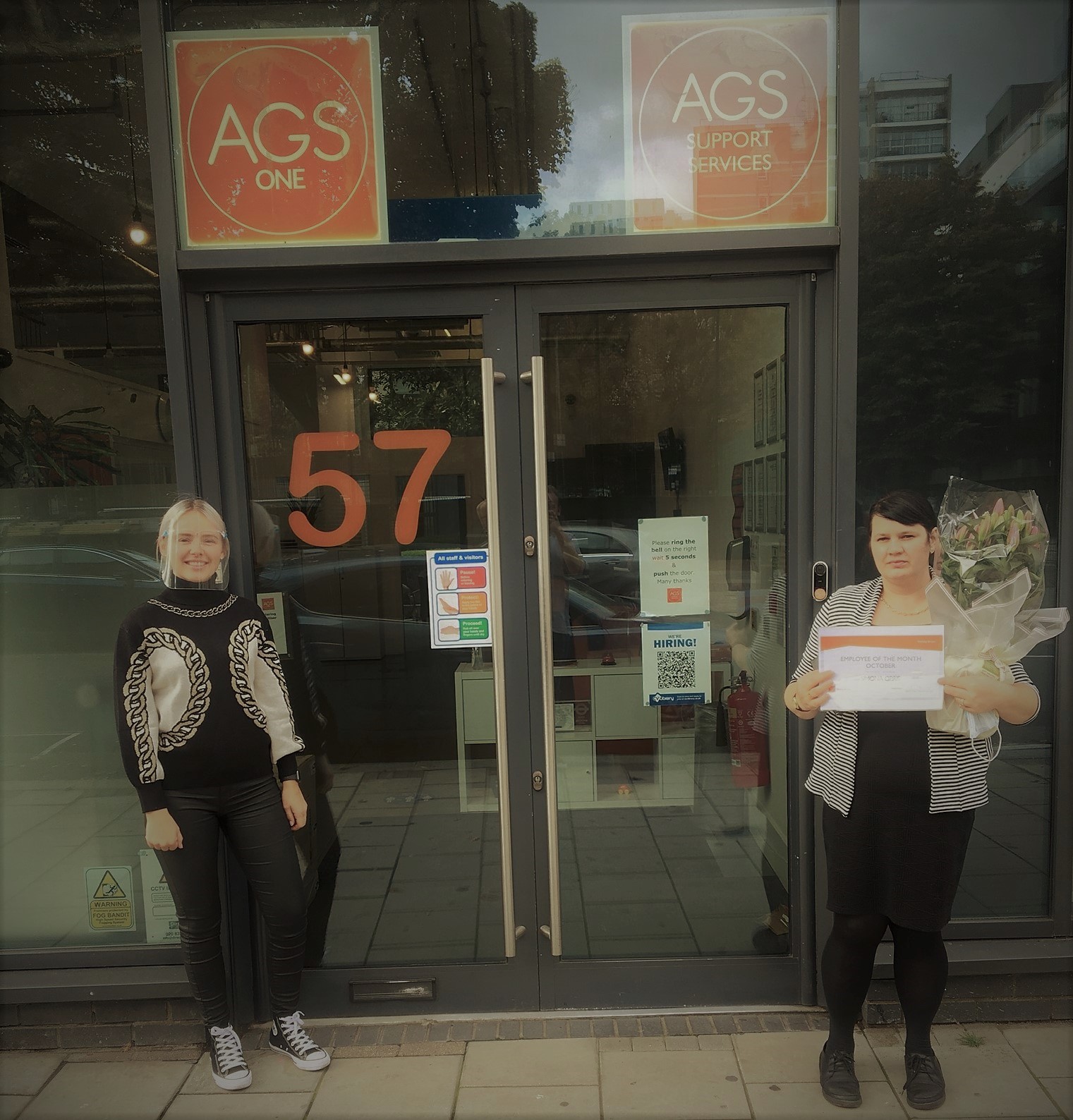 This October, it gives us great pleasure to announce our Employee Of The Month… Simona Opris.
Simona has only been with us for a short while, but in that time has grown and developed skills that have now awarded her a promotion to Team Leader Auditor for AGS One's prestigious client, Bombardier Transportation.
It makes us proud to support Woman in Transport
AGS Employee Of The Month – October 2020
We'd like to introduce you to Simona…
Tell us a little about yourself and how you found AGS?
My name is Simona Opris. I am Romanian and have been resident in the UK since 2014. I am a proud mum of two daughters. I discovered AGS One this year around March/April through a job website that was advertising for Train Presentation Operatives. The job description on the specific website grabbed my attention, so I decided to apply. The support from the recruitment team was amazing, providing me with all the tools to train me up to PTS in 2 weeks.
What was your first job with AGS?
My first job with AGS was as a Train Presentation Operative. The first shift I did was at Ilford Depot, where I worked in a team of 21 people, including three auditors and ensured the trains were cleaned to the highest standards to go back into service.
How long have you worked with AGS?
I have worked for the AGS Group for 7 months.
What is your current position?
My current job position is Team Leader Auditor.
What do you love most about your current role?
What I love the most about my current role is the wide variety of skills that I have gained and continue to develop on every shift. "Learning new things and learning how to manage any situation with a smile on my face", that describes what I love most about my role.
Enough about work…
What is your signature dish?
My signature dish is salmon with broccoli. Delicious!
Laugh or cry, what has been your most memorable moment?
My most memorable moments were the birth of my daughters and having them growing up by my side into amazing people.
Who do you look up to? Do you have a role model?
Firstly, I have to say that there are more role models out there that should be appreciated, but this time I will choose Beyonce Knowles-Carter because she's one of the modern day examples of a woman who can do it all and run the world. Being a woman and working in transport, which has a high percentage of men, she has given me the confidence that no matter what your gender, colour or opinion, you can achieve anything if you put your mind to it.
Where can you be found when not at work?
When I am not at work, you can find me at home or shopping with my family, as well as doing fun activities.
Finally, where do you see yourself in 5 years?
In five years from now, I see myself still improving in my career, as well as experiencing happiness with the people I love under god's guidance.
---
Congratulations Simona, you're an inspirational member of the team!