National Recycling Week – We're doing our bit…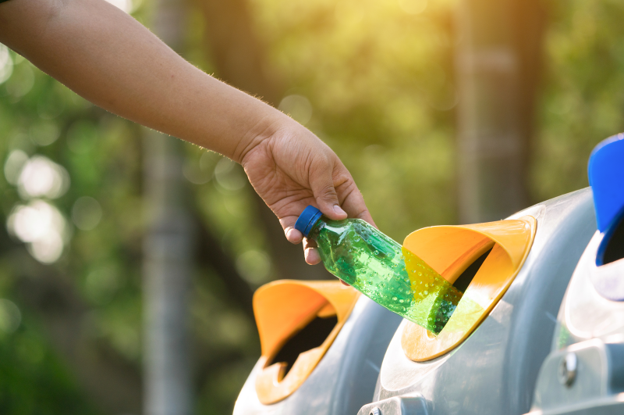 If you're a regular reader of our blogs, you'll know that at AGS, we recognise the importance of recycling and this week (September 20th 2020) marks the start of National Recycling Week…
This campaign is led by The Waste and Resources Action Programme (WRAP) which is now in its 17th year.
The theme for this year is "Together – We Recycle"
---
National Recycling Week
Not only is recycling a responsibility we take seriously at AGS, but we're also advocates of the "hidden heroes" who keep the world turning, whatever the obstacles.
And while it may be the responsibility of each person to do their bit, businesses also need to make sure they're pulling their weight.
Major retailers like Ocado, Sainsbury's and Waitrose have joined the call to action, and we have too. 
WRAP says "We want… to recognise the sacrifices that key workers and citizens have made to keep recycling going and create positive change in the world around us. Our recycling and waste key workers have heroically carried on collecting while the world slowed down around them."
In our offices, we have multiple systems to reduce waste, from battery stations to paper bins.
We've been using the brilliant service provided by Paper Round to recycle all of our office paper, which is then made back into 100% recycled paper – how great is that!
In the last 30 days, Paper Round has saved 546,368kg of paper from landfill, recycling it into paper which can be used again and again.
We know that recycling is the least impactful of the three R's: reuse, reduce, recycle.
This is why some of our most significant changes at AGS have come from reducing what we use.
As mentioned in Plastic-Free July, we've removed as many single-use plastics from the office as possible.
Even something as simple as having milk delivered in glass bottles not only reduces your waste but allows the bottles to be reused and recycled. 
However, AGS support services don't claim to be perfect.
We're far from totally eliminating waste from our offices but there are further areas of sustainability we hope to introduce over time but in the meantime, we are fully committed to the Uk's National Recycling Week.
Still, steadily we're taking steps toward a greener future. We only have one planet; it's our responsibility to protect it.
So, Together – We Recycle! 
Stay tuned for the next blog where we'll be marking Hidden Heroes Day by championing the, often invisible, roles that aren't as widely celebrated as they could be.