The new normal – and one of the benefits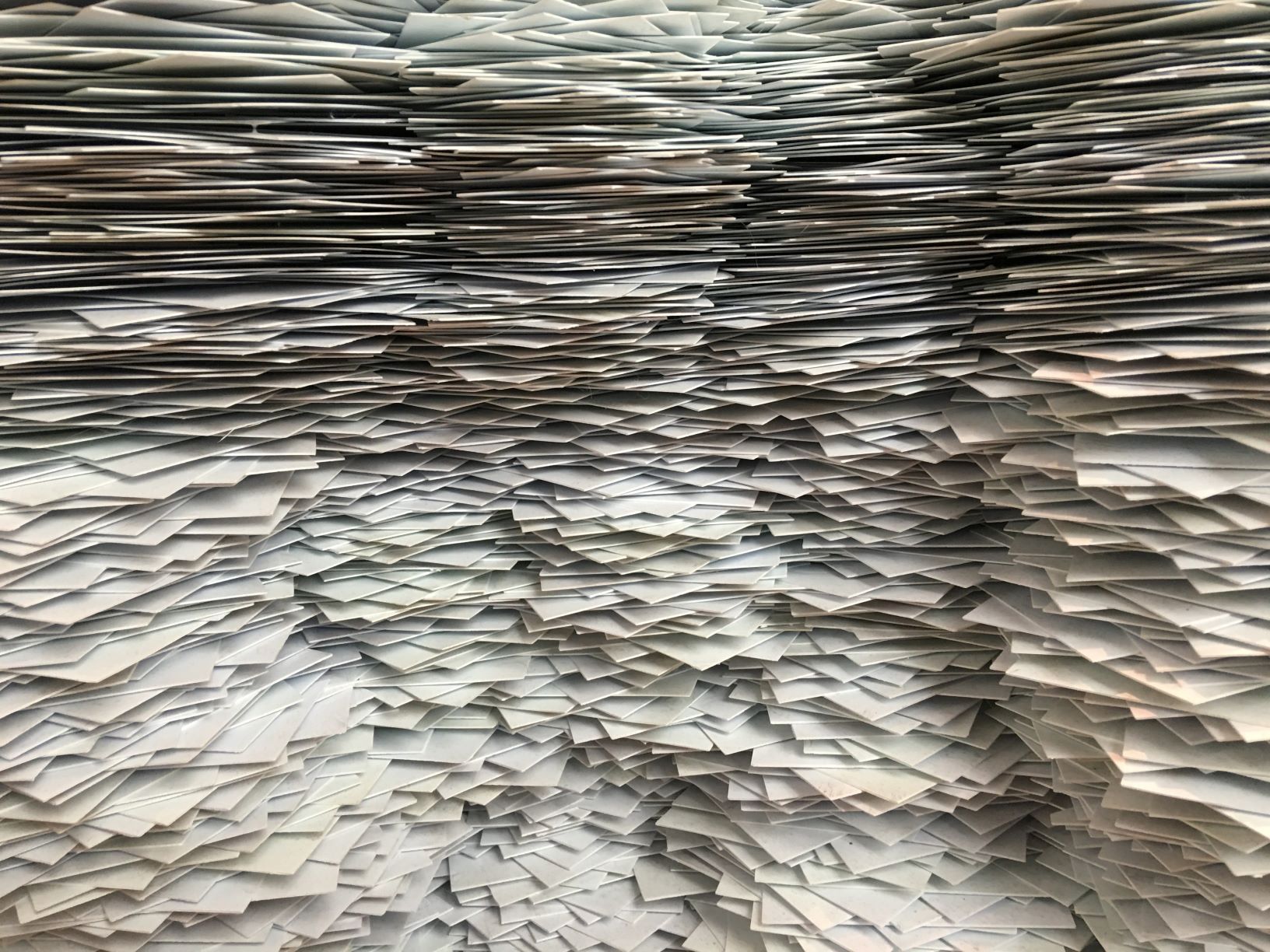 The new normal – and one of the benefits
Covid-19 has triggered some monumental shifts in the way we all work. At AGS, we've been doing all we can to keep colleagues, clients and candidates safe ever since the pandemic began. It's meant some major changes within the business, but we've adapted and done our best to minimise disruption. One adjustment has been a switch to digital working practices to reduce the need for person to person contact. Our connect app has gone from strength to strength, offering more solutions to our Candidates and Clients, eliminating the manual intervention, paper heavy process and time registering Candidates and producing various reports. We can now turn around what some may call the 'impossible' tasks as quick as a click of a button. While the main goal was to protect others, it's had an extra benefit: a dramatic drop in the amount of paper usage across the company.
This may just be a small positive at a sombre and challenging time, but it's an outcome that fits well with our broader approach and values. We believe in being a responsible business, looking after the planet and doing our bit to be greener. As AGS Support Services grows, it's more important than ever that we make a conscious effort to reduce our impact on the environment. We're proud to say that we've built up a good track record, with multiple systems to recycle a range of materials. Toner, batteries, plastic: they're all collected from our offices and sent to be reincarnated. However, what's even better than recycling is reducing consumption altogether. Since adopting digital working practices, the amount of paper we're using (and recycling) has dropped substantially.
Amount of paper recycled
2018: 1098 kgs
2019: 1710 kgs
2020: 249 kgs (9 months) and projecting around 332 kgs, completing a full 12 months
This is good news for the country and the planet in general when you consider:
The UK uses 12.5 million tonnes of paper and cardboard every year1
Each person in the country consumes on average 4.48 trees per year2
Offices in particular use tremendous amounts of paper: the average UK worker uses around 10,000 sheets of A4 paper every year.3
It takes 5 litres of water to produce each of these sheets of paper, which means each office worker is also using 50,000 litres of water per year.4
And that means a small office with 10 workers will use 100,0000 sheets of paper and some half a million litres of water (via paper usage) every year!5
With statistics like these, every piece of paper saved is a small step in the right direction. However, even when paper usage is unavoidable, we try to reduce our environmental footprint. Thanks to partners such as Paper Round, we recycle any paper that we do use, ensuring it doesn't go to landfill. This also reduces CO2 emissions. We saved 1526 kgs in 2018; 2392 kgs in 2019; and 346 kgs in 2020 (due to lower paper usage).
Digital working has brought benefits to the business in other ways, too. We're now working faster and more efficiently than ever before. As we cautiously look towards a post-Covid world, it's good to count the positives, however small.
1, http://www.recycling-guide.org.uk/facts.html
2, https://www.conserve-energy-future.com/real-figures-paper-usage-uk.php
3, https://www.conserve-energy-future.com/real-figures-paper-usage-uk.php
4, https://www.conserve-energy-future.com/real-figures-paper-usage-uk.php
5, https://www.conserve-energy-future.com/real-figures-paper-usage-uk.php