London Picnic Spots To Try During National Picnic Month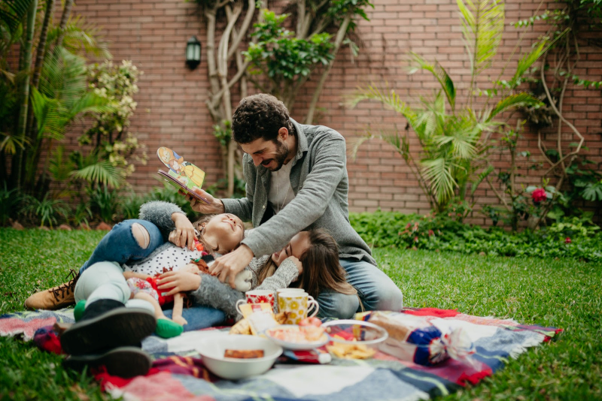 July is National Picnic Month!
And what better way to celebrate than by enjoying the changes in lockdown rules to embrace a meal outdoors.
Not only that, but July 12th also marks the start of Love Parks Week – an initiative by Keep Britain Tidy. 
---
National Picnic Month…
Last month, we discussed the importance of mental health awareness and how it can impact your overall wellbeing.
Some of the suggestions we covered were the importance of switching off, getting out into nature and fuelling yourself with healthy food.
Well, what better way to combine these mental health boosters than by packing up a picnic and heading outdoors?
If you're lucky enough to live near a quiet park, you'll be all set for making some happy memories, but, if you're worried about battling the crowds at your local greenspace, we've got you covered.
As our main AGS office is based in Central London, we know a thing or two about London picnic spots, so, we're here to share some of our favourites with our readers.
Pick one from our list and celebrate National Picnic Month and Love Parks Week away from the maddening crowds.
Or better yet, give them all a try and decide on your favourite!
Greenwich Park
Nearest tube: North Greenwich
In terms of a meal with a view, you won't do much better than Greenwich Park, one of London's four UNESCO World Heritage Sites. Head up the hill toward the Royal Observatory and (after a bit of puffing) you'll be rewarded with the most stunning views across central London and the Thames. Time it right and you might even get to enjoy the sun setting over the skyline.
Richmond Park
Nearest tube: Richmond
As the biggest green space in London, Richmond Park rightly deserves a place on any good list of London picnic spots. Covering 2,500 acres, the royal park is home to deer, birds, wildflowers, and of course, picnickers. With views stretching as far as St Paul's Cathedral, it's no surprise that it's one of London's most loved parks.
Shoreditch Park
Nearest tube: Old Street
Covering 19 acres of Hackney, Shoreditch Park is an underrated space, making it ideal for a (somewhat) quiet picnic. Although it's currently closed for climbing, the 85-tonne granite boulder installed by artist John Frankland is still a sight to behold. 
Holland Park
Nearest tube: Holland Park
With 55 acres of sprawling green space, Holland Park is an ideal setting for a picnic. Although the Jacobean mansion may be closed to visitors, you can still enjoy the park's resident koi carp and Japanese inspired Kyoto gardens. 
 St Dunstan in the East Church Garden
Nearest tube: Monument or Tower Hill
Located a skip, hop and jump away from London Bridge, the ruins of this old church still stand after being bombed in the Blitz of 1941. Today, the site is home to gorgeous gardens and is open to the public.
---
We look forward to hearing which is your favourite London picnic spot!