Employee Spotlight – Magdalena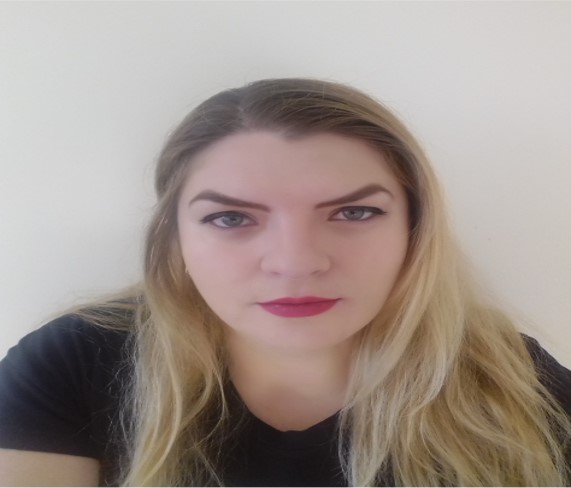 After successfully being awarded the contract to supply SIA Security Officers to ICTS, for one of the world's largest on-line retailers, we could only hope that it would be a success. Today, with over 40 Security Officers nationwide and continual growth, we are proud to announce Magdalena, one of our first recruits on the Contract as this month's 'Spotlight'.
Magdalena has now completed her 6-month probationary period with AGS and has been offered a permanent contract with ICTS to continue her career as a Security Officer. Before she leaves us, we wanted to share Magdalena's story…
Employee Spotlight – Magdalena
Tell us a little about yourself and how you found AGS?
Firstly thank you, thank you for shining the spotlight on me and giving me the opportunity to work with AGS and learn new things, whilst improving on my existing strengths and weaknesses. I came to AGS through an online interview with Nicki in April last year, after applying via the company website for a Security Officer position based in Enfield. 
How long have you worked with AGS?
I have been working with AGS for 6 months and have solely dedicated myself to building my career within Security and with AGS and ICTS.
What is your current position?
I started working at the Enfield site as a security officer, which proved to be a good experience, as well as a challenging one since it was my first time doing corporate security. 
What do you love most about your current role?
I love meeting new people everyday. It is never a dull moment, even on the most challenging of days and is definitely a good way to broaden the mind in terms of human relationships.
Any
previous

work prior to coming to AGS?

My other experiences in security after been granted the DS licence was in retail and nightclubs. Other work experiences since moving to the UK were as a live-in au-pair, some Front of House in hospitality-bar staff/server and in reception at a local gym. This previous experience in customer service has been useful now that I am working as a Security Officer.
How are you getting on in your current role?
My current role is very satisfactory as I learn quickly and have also helped new starters with their inductions in their role. I'm looking forward to going as a permanent Security Officer with ICTS, who will assist me in further training. 
Enough about work…
What is your signature dish?
Tuna and mushroom pasta.
Laugh or cry, what has been your most memorable moment?
Getting lost while hiking on a rainy day on Ben Nevis in Scotland, 2016.
Who do you look up to? Do you have a role model?
It's hard to think of only one since I have several in every era of human history from Jesus Christ to Queen Elizabeth, Io every female fighter in UFC and more recently, RM of BTS, the sexiest brain in today's musical scene.
Where can you be found when not at work?
At the gym if not closed due to the pandemic, or on YouTube.
Finally, where do you see yourself in 5 years?
I wish in the next year to find different ways of promoting the evolvement of women in the Security industry. One of my goals is to train and supervise female security staff at specific sites in which some are prominently male in this sector.
---
Congratulations Magdalena on your

permanent

role with ICTS, we will miss you! 
---
If you are looking for work within the

Security

 

sector

, please visit our job board by clicking HERE